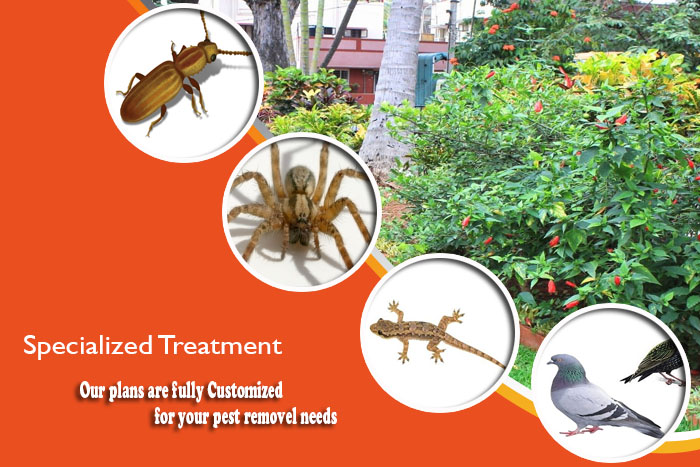 Perfect Pest Solutions provides Powder Post Beetle treatment,Spider control treatment, Lizard (Gecko) Control & Weed Control.


We also provide Bird, Reptiles and other Non Insect Pest Management services.


The best way to control running and jumping spiders at home is to control their food sources around the house, get rid of your other bugs. Crack and crevice treatment with insecticides provide some control, but you can also use glue boards or sticky traps. These are non-pesticide capture mechanisms.


Powder Post Beetle Identification.
Our monthly pest service protects your home for the same pests as our quarterly service. The only difference is we perform a pest control service each month. This service is ideal in situations where there is an extreme infestation that requires more attention than on a quarterly basis. It is also a great choice for homes that have factors that promote pests infestations such as clutter or unsanitary conditions in the home, fields nearby, or water sources nearby.
When dealing with active pest conditions, choosing the right products and application techniques can make all the difference. It's especially important to choose an approach that complements, rather than interferes with, preventative maintenance efforts.
Expert surveys - for businesses and homes. Our expert team of Field Biologists do a thorough survey of your premise to identify the full extent of your mouse problem.
Skilled, experienced Field Biologists and technicians - with industry specific experience and a thorough knowledge of pest control requirements of different industries.
One-Time Service
Many pest problems can be remedied with only one or two treatments. For instance, a yard in the summer that gets a bad flea infestation, usually can be treated with a pesticide application once or twice and the problem is gone. This is not always the case though. If the conditions are right for a flea infestation, it is possible for them to reinfest. That's where our other service options may be required.