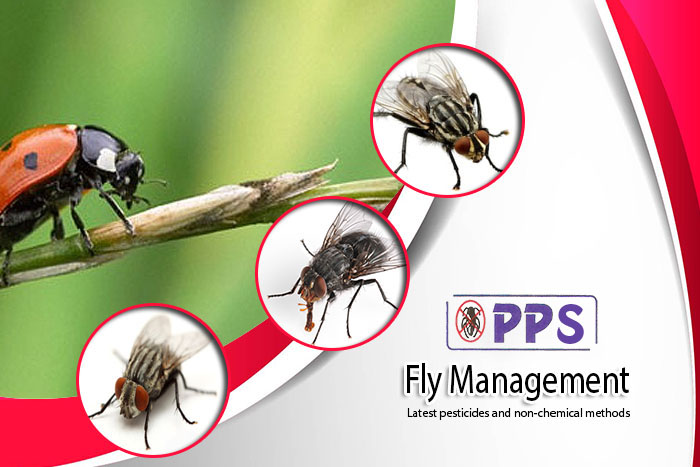 Fly Management
IPM approach is used for houseflies, flesh flies, stable flies.
Fly management is an intricate job, which needs to be tackled under Integrated Pest Management program where in various control measures are required to be implemented simultaneously because the chemical measures only cannot be substitute for other measures.
We refrain from spraying chemical pesticides to control flies inside the production areas even when production is suspended.
As accumulation of decaying and rotting organic matter is the original source of fly breeding, treatment will be target specific.
Customized fly management program for your business to meet industry standards and governmental regulations.
Integrated pest management for house flies combines cultural manure management methods with the use of traps and biological control agents